Read patient reviews for Dr. Chen and C&C Dental.
We think you can tell a lot about dentists in the Brookline area from their patient reviews. Dr. Eric Chen and the staff at C&C Dental are proud of our commitment to excellence in general dentistry and cosmetic dentistry and welcome reviews from our patients.
Recent reviews for C and C Dental, Dr. Luhao Chen, DDS
Based on 57 reviews

Wanda J. via Yelp
Aug 11 2022
What a wonderful place...the dentist was a scary place for me but I was recommended by a friend....so I went; Wonderful staff!!! and Dr. Chen is...
Read more

Andrew L. via Yelp
Sep 15 2022
We recently transferred the dental care of our two kids and one of our parents to Dr. Chen, and we couldn't be happier. Dr. Chen and his staff (we received...
Read more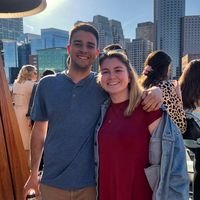 Catherine M. via Yelp
Nov 30 2021
Dr. Luhao Chen is the best dentist I have ever been too. He cares and is so nice and understanding about the dental work you have to have done. His team is...
Read more